Check out this Guinness World Record for Longest Fur on a Cat ...see the record breaking tail fur here . . .
Sophie Smith, a 2-year-old cat at the time from California, set the record for Longest Fur on a Cat.  She surpassed the late Colonel Meow's old record by more than an inch in November of 2014.  Her tail fur is 25.68 centimeters (10.11 inches) at its longest point.
Sophie's record breaking tail hair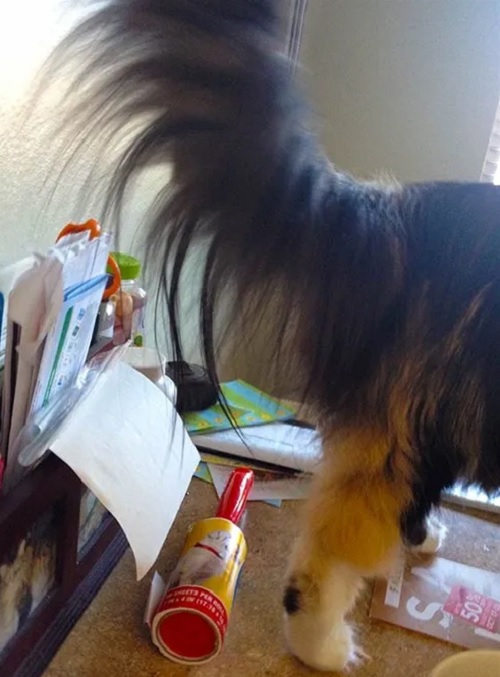 Jami Smith (Sophie's owner and an animal lover who volunteers at her local dog rescue shelter) explained how she first met and ended up caring for Sophie following a chance encounter with strangers.  Sophie's rise to fame came from humble beginnings. Jami told Guinness World Records that she was out for a walk one day when some men pulled up with a truck, held out a paper bag and asked if she wanted a kitten.  "I walked over, took the bag, opened it up and sure enough there was a tiny kitten inside the bag crying," she said.
Sophie as a Kitten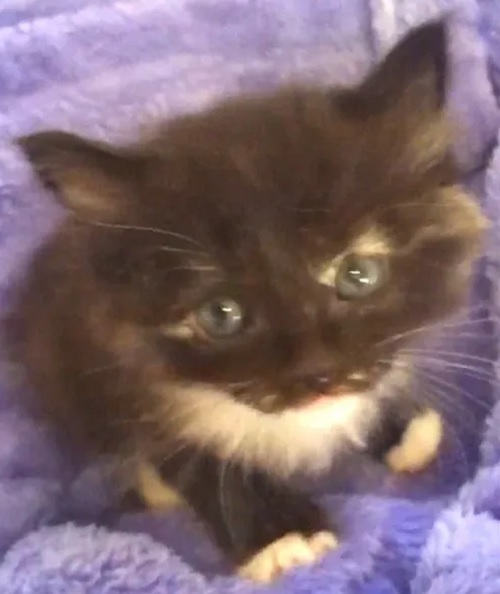 Sophie Smith resides in Oceanside, California, in the U.S.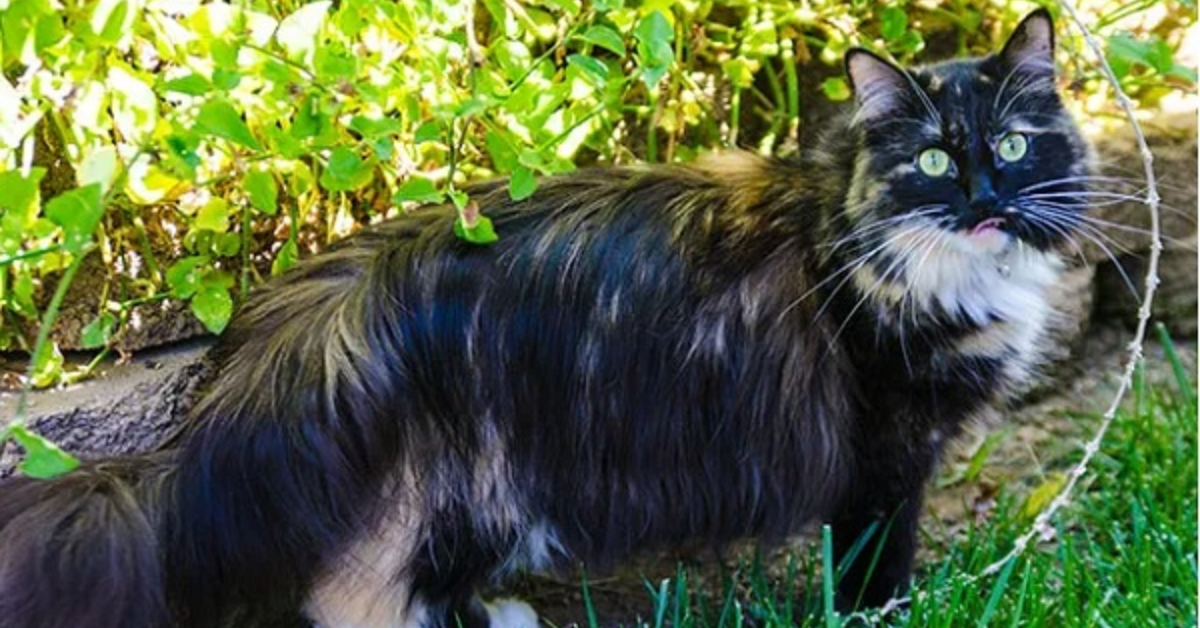 Sophie's furry achievement passed the former record holder
Colonel Meow
as the prior world record holder for longest fur.  The Himalayan-Persian cross-breed had fur that reached 22.87cm (9in) and was featured in the Guinness World Records 2014 book.
Colonel Meow (prior record holder for longest fur)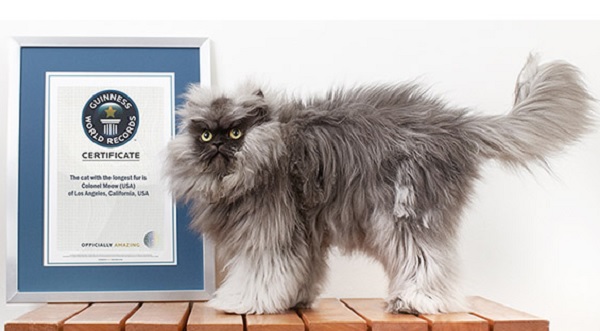 Remember to "share" this world record holder for Longest Fur on a Cat with other cat fans!  For entertaining cat videos, "subscribe" to our
CatFancast Channel on YouTube
.