Here we take a look at the world records for the Longest Living Domestic Cat and the longest cat ever . . .
The world record holder for the Longest Living Domestic Cat is a Maine Coon named named Barivel who lives with his owners in Vigevano, Pavia (Italy).  Barivel was born in September 2016 and achieved the record at just two years old.  Barivel measured an impressive 120 cm (3 ft 11.2 in) and the record was verified on May 22, 2018.  Maine Coons are slow to mature and often take 3-5 years to reach their full size.
The Longest Living Domestic Cat and Longest Ever World Record Holders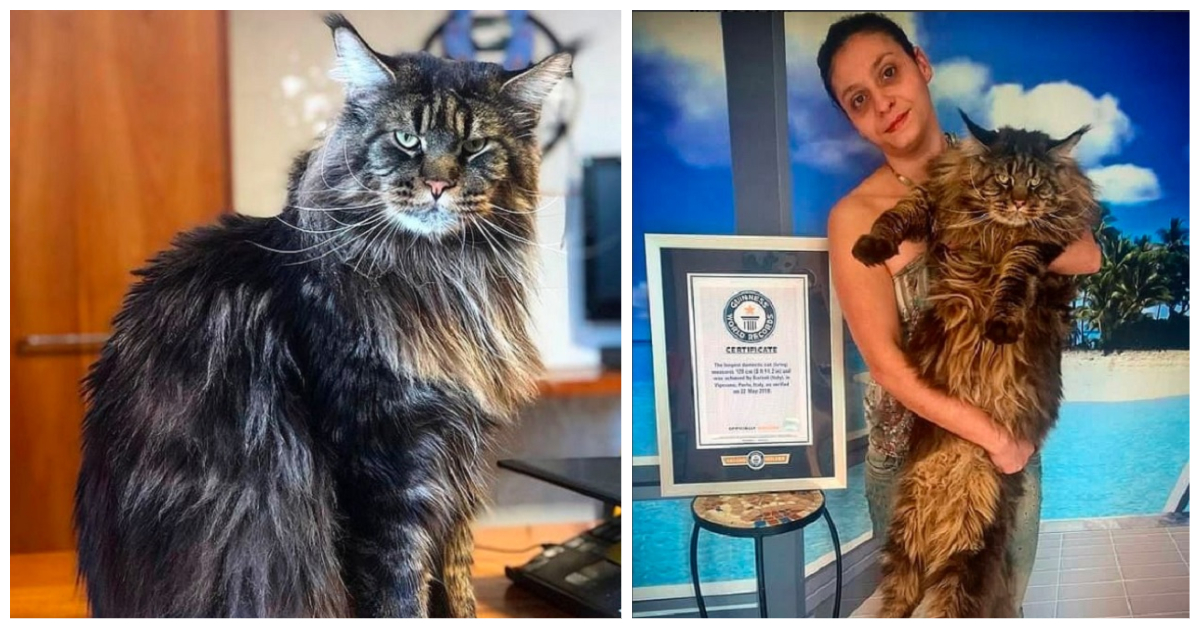 Barivel's owners, Cinzia Tinnirello and Edgar Scandurra, always knew he was a special cat stating, ""He is a very special cat for us because he is a little shy… when people see him they are very shocked, but for us he is a little gift… a big gift!" said Edgar.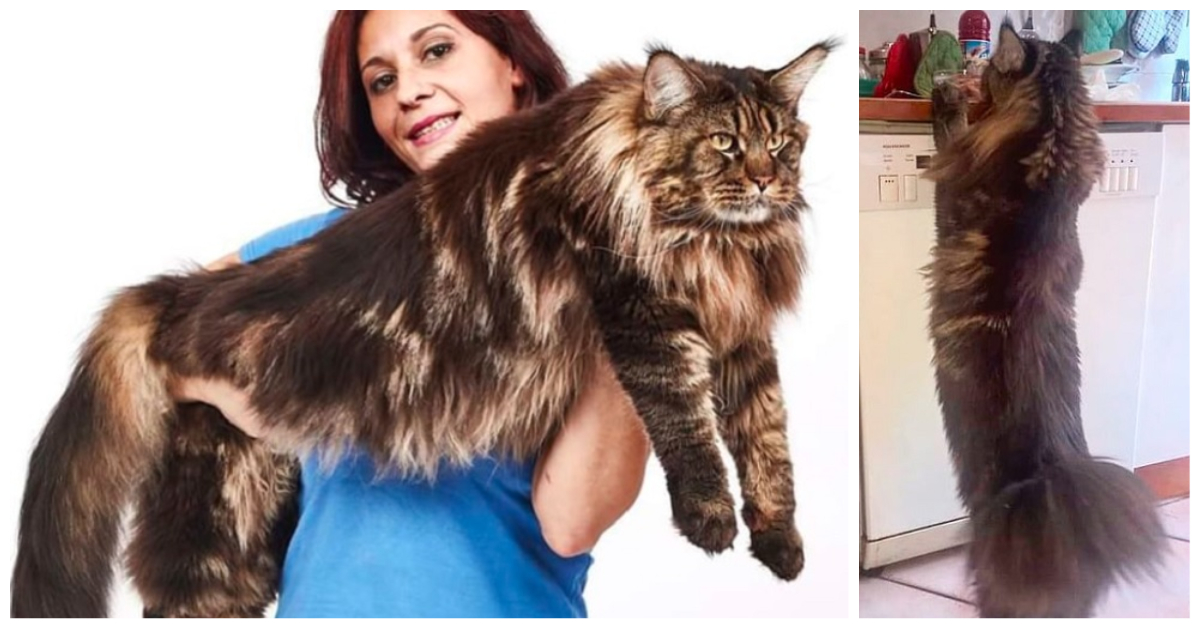 In the local Italian dialect, Barivel means clown or joker. But despite his name and being one of the largest domestic cats you'll ever see, Edgar says Barivel doesn't have a larger than life personality.  Barivel reportedly leads a pampered life, eating plenty of biscuits, chicken and fish –  and even gets taken for walks in a buggy!  Here is Barivel next to his housemates.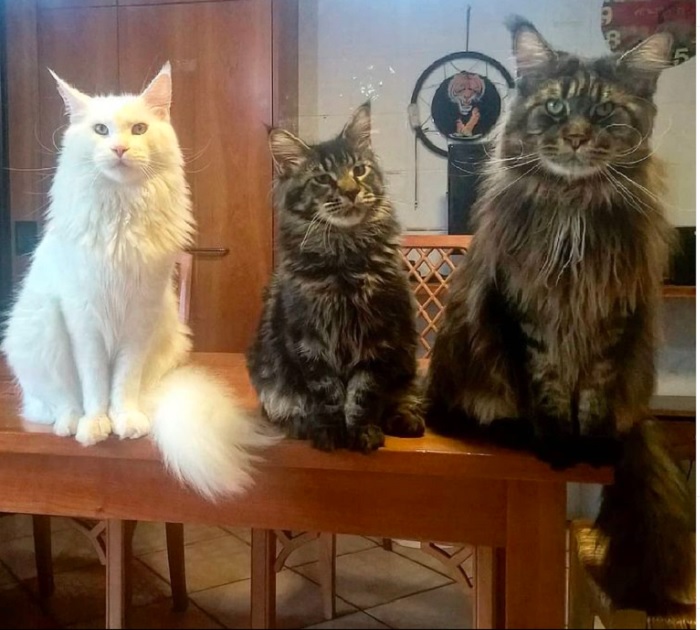 The "Longest Domestic Cat Ever" record is also held by a Maine Coon.  Mymains Stewart Gilligan (aka Stewie) measured 123 cm (48.5 in) long on 28 August 2010 to make him one of the largest domestic cats ever. Sadly, Stewie passed away in February of 2013.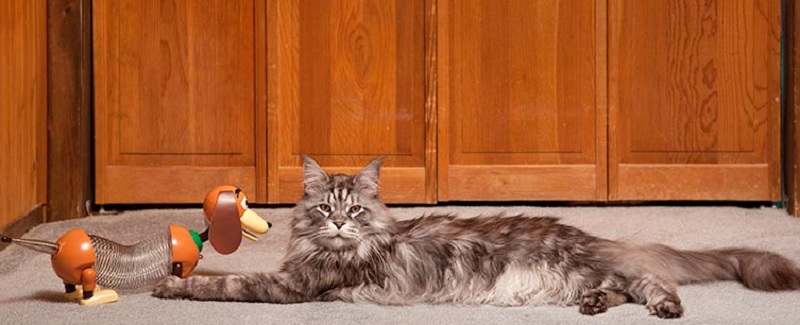 Stewie measured 3 cm longer than the current record holder Barivel.  Here is Stewie as a kitten and then full grown as a whopper cat.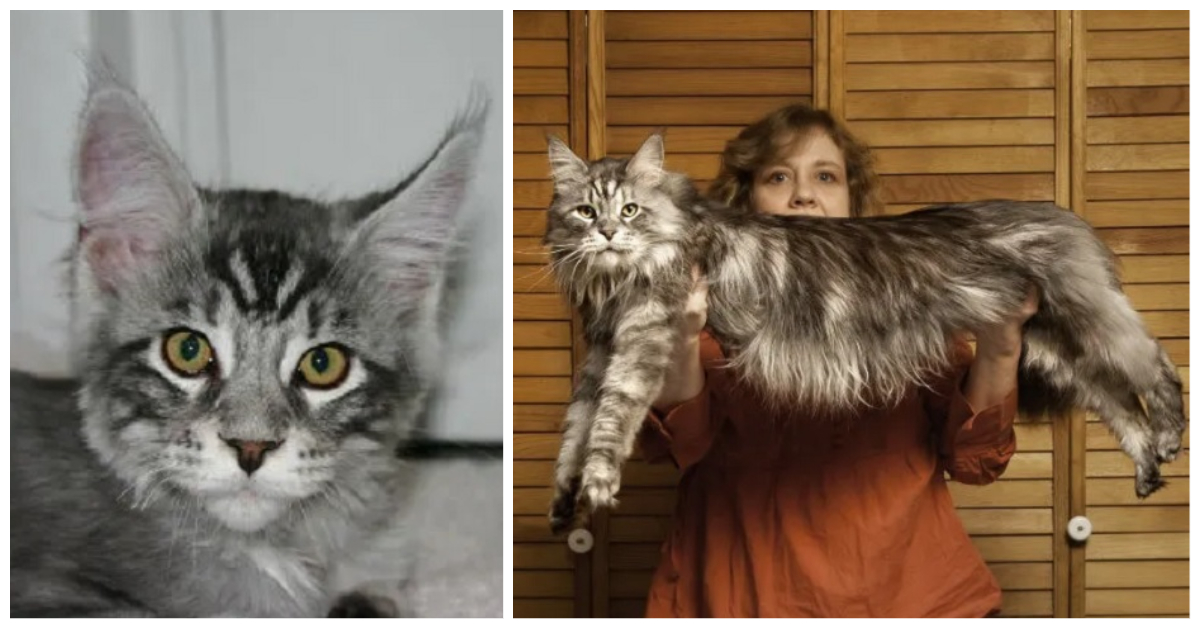 It is not surprising that Maine Coons hold the Longest Domestic Cat record.  Watch the video below to discover more about the Maine Coon cat breed.
Interesting Facts about Maine Coons Video
Remember to "share" this with other Cat fans and "subscribe" to our CatFancast Channel on YouTube.