Here we check out the world records for "Oldest Domestic Cat" with some impressive longevity ages . . .
The oldest domestic cat world records cover several categories including the oldest cat ever, the oldest living domestic cat, and the oldest living sibling cats.  Check out the current world record holders for each category below.
Oldest Living Domestic Cat 2021
While not officially recognized by Guinness World records, it is believed that a 34 year old Siamese cat in Chanthaburi, Thailand is the oldest living cat in the world.  The cat is known as "Great Grandmother Wad," and is still very strong, but has trouble walking and her memory isn't the best, her owner says.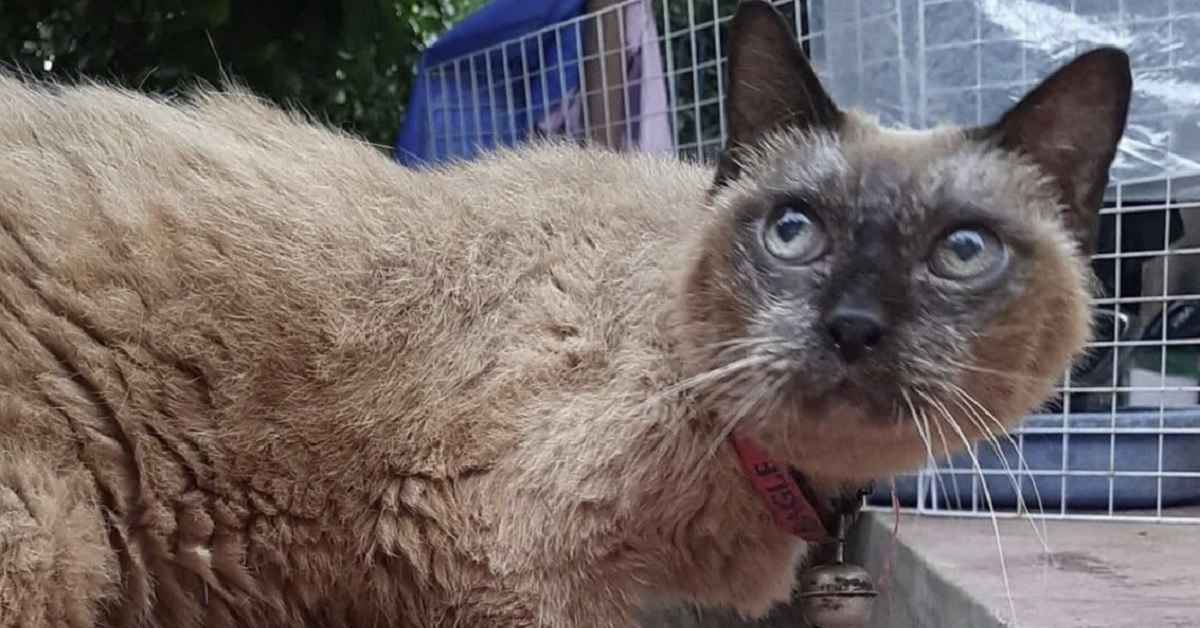 While unverified, the cat's age would make "Grandma Wad" (as the Siamese tabby is now called) one of only six 
felines
 to have lived more than 33 years, according to Wikipedia.  The light-brown Srisawad weighs about two kilograms (4.4 pounds) and is 160 years old in "cat years".
Oldest Living Domestic Cats:  Guinness World Records
In 2015, Guinness World Records confirmed that Corduroy was the "Oldest cat living" after he turned 26 years old in 2015 (an impressive age considering domesticated cats have an average lifespan of 15 years).  Born on August 1, 1989, Corduroy and his owner Ashley Reed Okura (USA) have been companions since he was a tiny kitten and she was just seven years old.  Corduroy lived with his owner, Ashley Reed Okura in Sisters, Oregon, USA.  Corduroy was a half main coon cat and was adopted from a shelter in Oregon.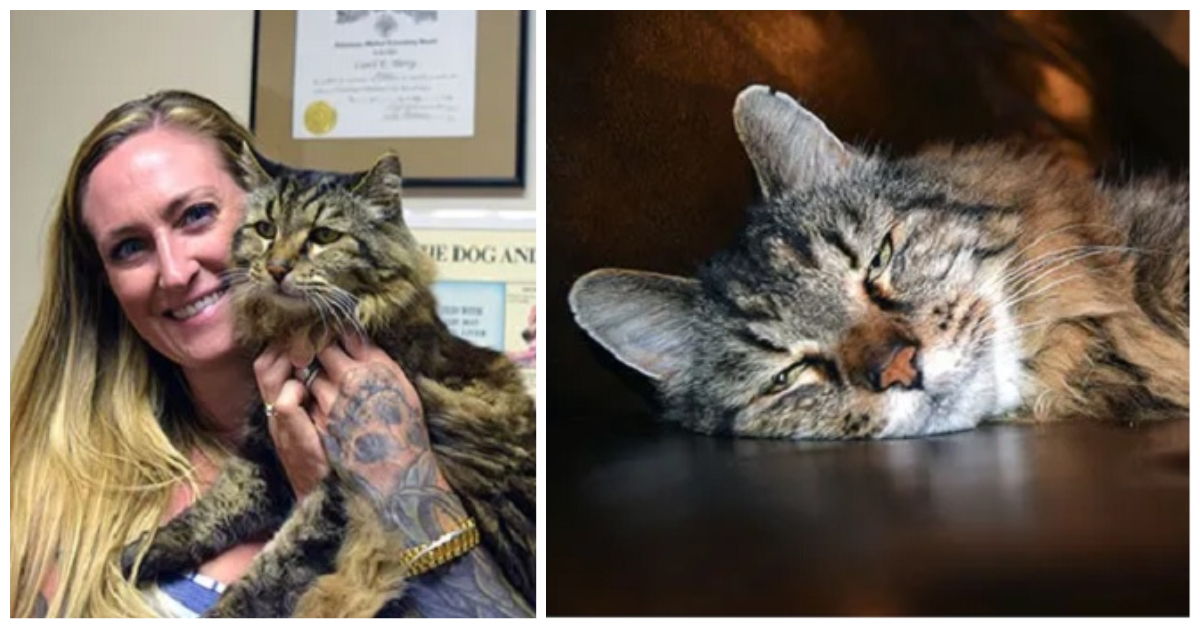 The Guinness World Record holder oldest living cat is feared to have passed away at the age of 27 having gone missing from his Oregon home on October 9, 2016.  Corduroy ran away that day at 10 PM and has not been seen since.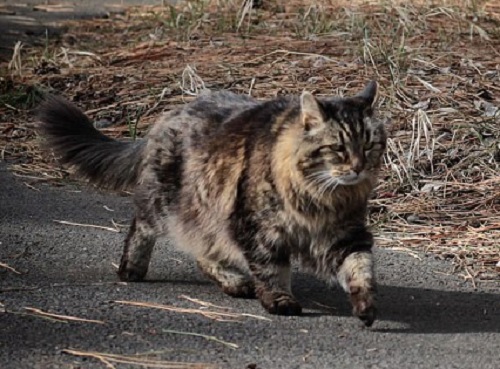 Oldest Living Domestic Cat:  Prior Record Holder Tiffany Two
In 2015, the Guinness World Records confirmed Tiffany Two, a 26-year-old, short-haired black and orange tortoiseshell, as the new holder of oldest cat living record.  Tiffany Two sadly passed away at the amazing age of 27 years, 2 months and 20 days.  The Guinness World Record then returned to Corduroy shown above.
Born on March 13, 1988 in San Diego, California, Tiffany Two was bought by her owner Sharon Voorhees from a local pet shop when the kitty was six weeks old.  Sharon paid $10 for her and commonly refers to Tiffany Two as the "best money ever spent".
Oldest Domestic Cat on Record Ever
The oldest cat on record is a Texas cat named "Cream Puff", who lived to the ripe old age of 38 before passing in 2005.  Creme Puff who was born on August 3, 1967 and lived until August 6, 2005 (an amazing 38 years and 3 days)! Creme Puff lived with her owner, Jake Perry, in Austin, Texas, USA.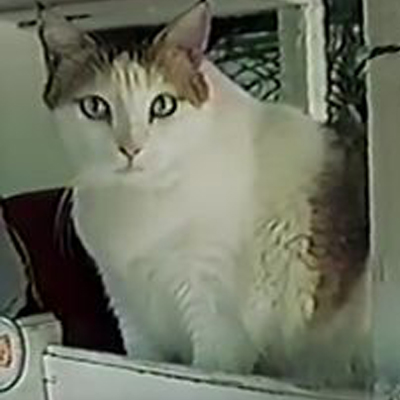 Jake Perry was also the owner of Grandpa Rex Allen, a previous oldest living cat record holder.  Grandpa Rex Allen passed away at the age of 34 years and 2 months in 1998 (the fifth oldest cat ever known).
Oldest Living Cat Siblings World Record
The oldest living cat siblings are Pika and Zippo (both UK, born March 1, 2000), who have a combined age of 42 years 354 days, as verified on August 25, 2021.  Pika and Zippo are twins. They are both black and white domestic shorthairs who have lived with the Teece family (Raymond, Brenda, Maurice, Raymond, Richard and Cydney – all UK) in Feltham, London, UK, for their entire lives.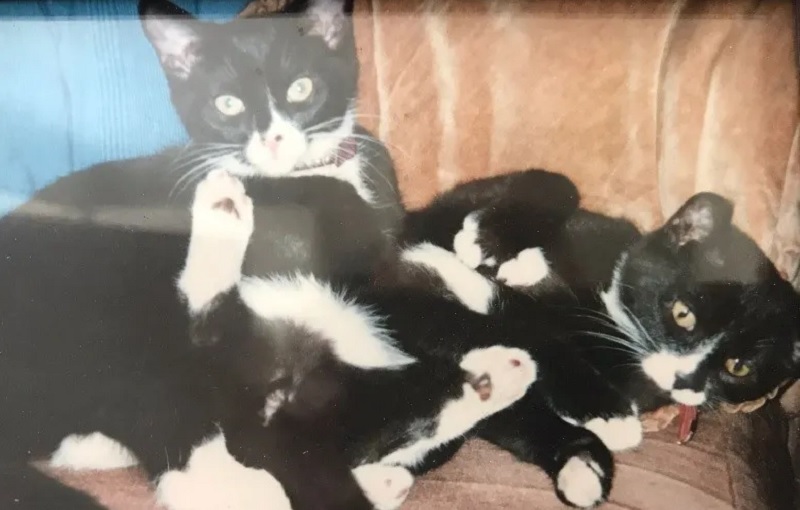 Remember to "share" the oldest domestic cat record holders with other Cat Fans and "subscribe" to our CatFancast Channel on YouTube.